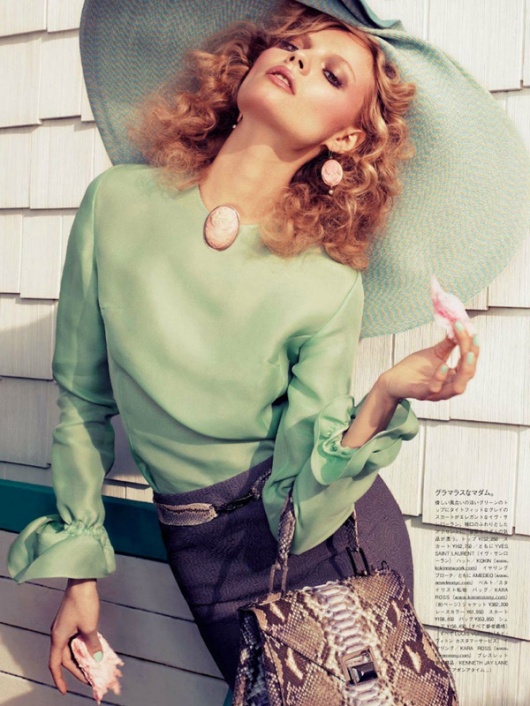 Week 3
Weigh-in (January 29, 2012)
Weight: 126.5
BMI: 19.23
Bust: 32.5
Waist: 24.5
Hips: 35.5
Waist-to-hip ratio: .69
Mon 30: 890/900
Tues 31: 782/800
Wed 1: 1079/900
Thurs 2: 993/950
Fri 3: 978/1000
Sat 4: 1013/1100
Sun 5: 1135/1150
Weekly calorie total: 6870/6800
Cardio 1: 60 mins ballet/30 mins
Cardio 2: 70 mins ballet/30 mins
Cardio 3: 70 mins ballet/30 mins
Weekly cardio total: 200/90
There is NOTHING more inspiring than fashion. Karlie Kloss is particularly fantastic (top three photos). I think I may have found a new favorite!!
The HSGD went pretty well this week. I still went over my weekly calories but I went over in exercise, as usual. So far I've been losing weight so we'll see what tomorrow brings!!
EXCITING NEWS!! My fiance and I found a house that we really like. We are signing the lease on Friday!! We'll be sharing the house with a close friend. It's perfect because it's right in between the university and downtown. The lease starts this summer and I can't wait. I can kiss this long-distance relationship with my boyfriend goodbye :)
I hope everyone is doing well! Stay strong and stick to your goals. With enough determination, you can achieve anything!!
Kayla Marie (Lita)